People are turning to alternative medicine now more than ever!
Herbal Remedies Are The New "Go To" For A Clean Bill of Health- And Now YOU Can Tap Into This Hot Selling Niche!
With so many health issues on the rise, people are finally ditching the over-the-counter meds and shifting to a more natural way of healing. Holistic health has been known as being the best and in most instances the only alternative to relieve symptoms due to health related issues.
During my research in this niche, I came across many effective ways to prevent unhealthy situations from occurring and spreading. Herbs and natural remedies have been used for centuries to heal, and people are embracing it more because it's safer, has little to no side effects, and there are multiple benefits involved.
This PLR product is a basic niche pack consisting of articles and a report.
Here's what you'll receive:
11 Articles or Blog Posts
Inside Holistic Health: Herbs That Heal PLR, you'll find these 10 articles that you can use on your website as blog posts, in your emails, for social media posts, etc.
5 Herbs That Help Reduce Alcohol Cravings (431 words)

8 Herbs That Treat Asthma (569 words)

7 Herbs That Lower High Blood Pressure (529 words)

5 Herbs That Treat Erectile Dysfunction (479 words)

6 Herbs That Help You Sleep (461 words)

5 Herbs That Heal Wounds (547 words)

6 Herbs That Heal Chronic Pain (458 words)

4 Herbs That Help You Get Over Your Seasonal Allergies (460 words)

6 Herbs That Help You Get Over Your Common Cold (486 words)

5 Herbs That Help You Get Over A Hangover (464 words)

5 Herbs That Heal Anxiety and Depression (504 words)
Full Report- Mood Boosters: Natural Remedies to Feel Good (13 pages-3,442 words)
Inside Holistic Health: Herbs That Heal PLR, you'll get a full report that you can break up into articles, add the content to your emails, turn into an ecourse, use as tips to post on social media, etc.
Chapter One:

10 Ways to Look Flawless When You Wake Up

Chapter Two:

10 Ways to Feel Energetic When You're Tired

Chapter Three:

6 Ways to Naturally Get a Better Sleep

Chapter Four:

7 Ways to Get Rid of Chronic Pain and Fatigue

Chapter Five:

12 Emotions That Use Aromatherapy to Improve Emotional Health

Conclusion
So go ahead and
click the button
below now to grab this great offer now!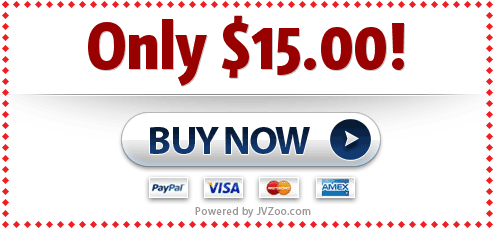 Sincerely,
CJ Moses
P.S. The value I'm offering you today for my HOLISTIC HEALTH: HERBS THAT HEAL PLR package is really a no-brainer. It can easily cost around $27. But if you purchase today, you only need to come up with a portion of that price – which I'm sure you'd agree is a steal.
This PLR package is non-refundable.
You have full PLR rights to this product, but:
1) Don't pass along those rights to anyone else.
2) Don't put my name on it.