Become An Instant Expert, Build Your List, And Make Bank With This HOT Health Niche PLR Package
Well this sure has parents in a frenzy- dealing with the effects of childhood obesity, unhealthy eating habits, and couch potatoes who play video games or sit in front of the tv all day.
It's no wonder they are trying to find the best ways to get their kids to embrace better nutrition and fitness habits that will lead to a healthier lifestyle for the long haul.
What I've put together is a three part content package that will help your readers fill in the gaps, since it's all figured out for them.
The great thing about this package is that it can be used for other sub- niches within the health niche, which is HUGE for pulling in major traffic from different target markets.  
Here Are A Few Other Niches Where You Can Cash In With This Content…
1) Parenting for Toddlers
2) Parenting for Teens
3) Diet and Nutrition
4) Cooking for Health
5) Weight Loss
6) Diabetes
And If Your Feathers Aren't Ruffled Yet, Here's A Peek At What You'll Get In This Package:
You'll get:
10 Articles or Blog Posts
– Getting Kids Fit Before School Starts (589 words)
– Exercises that Increase Strength and Flexibility in Kids (681 words)
– Mindful Eating and Yoga for Kids (552 words)
-The Importance of Fitness for Kids (621 words)
– Keeping Kids Healthy with Breathing and Meditation Techniques (580 words)
– Maintaining Normal Sugar Levels in Kids (556 words)
– How to Keep Your Kids from Overeating (600 words)
– 5 Healthy Foods for Your Kids' Lunch box (576 words)
-5 Tips for Teaching Nutrition to Your Kids (577 words)
-Helping Kids Maintain a Positive Body Image (522 words)
Opt In Report: "Super Nutritious Eating Habits that Keep Kids Healthy"
Chapter 1: A Healthy Start: Birth to One Year
Chapter 2: New Beginnings: One to Five Years
Chapter 3: Keeping a Balanced Diet: Six to Twelve Years
Chapter 4: The Teenage Years: Thirteen to Eighteen
Chapter 5: 10 Quick Breakfast Ideas for Kids
Bonus Report: "Channeling Energy to Keep Kids Healthy"- 9 pages
Chapter 1: Keeping Kids Fit While Learning New Skills
Chapter 2: Mixing Up Activities to Keep Kids Motivated
Chapter 3: More Fitness Contributes to Better Brain Performance
Chapter 4: Sports will Keep Kids In Optimal Shape
Chapter 5: Exercises that Get Your Kids Moving and Having a Blast
Bonus- 10 Tweets (One for EACH Article!)
The value I'm offering you today for my FITNESS FOR KIDS PLR package along with all the bonuses is really a no-brainer. They can easily cost around $27. But if you purchase today, you only need to come up with less than half of that price – which I'm sure you'd agree is a steal.
Grab It For This Low Price!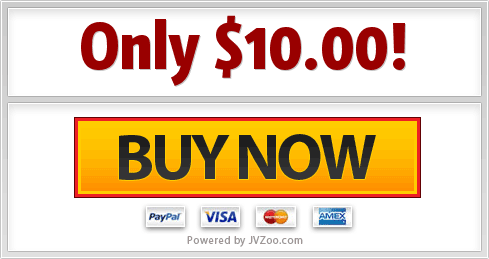 Just in case you're wondering if there is an OTO, I surely have one for you after you purchase this, which includes: one main ebook-25 pages, 5 day email auto-responders/e-course, sales page copy, 5 social media images, and 17 available domain names I gathered up for you to choose from.
This PLR package is non-refundable.
You have full PLR rights to this product, but:
1) Don't pass along those rights to anyone else.
2) Don't put my name on it.
-Cheryl